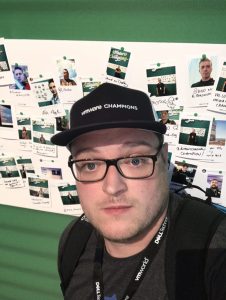 Thanks for dropping in. My names Gareth Hedley and I've been working in IT for over 12 years in a variety of roles. I am also a VMUG co-leader for the North East UK VMUG. My current role of Virtualization Infrastructure Specialist for Q Associates has my daily tasks looking at all aspects of the IT infrastructure from Cloud to on-site physical installations. My main focus and passion lies within the Virtualization stack, and mainly the VMware product line.
I'm also an advocate of certification and currently hold an VCA, VCP, VCAP and VCIX as well as some older certification such as CompTIA A+, MCP, MCDST, MCSA.

Please note that any opinion stated on this site is exclusively mine and not a view of the company I represent.