VMware Horizon Connection Server Install Guide
Here's a step by step run the install wizard for installing VMware Horizon Connection Server 7.
Some pre-requisites for the installation are as follows:
You must join the server to an Active Directory domain. The Active Directory domain must be one of the following AD domain functioning levels however the connection server must not be installed onto a domain controller:
Windows Server 2008
Windows Server 2008 R2
Windows Server 2012
Windows Server 2012 R2
Windows Server 2016
It is also recommended that this is the servers only role and that no other functions are performed by the server.
To begin the installation, you will need to log onto the server with a domain account with Administrator privileges or you will receive the below error.

First you will need to obtain the software from the my VMware site
Launch the software by double clicking the downloaded executable.
Press next at the install wizard welcome page.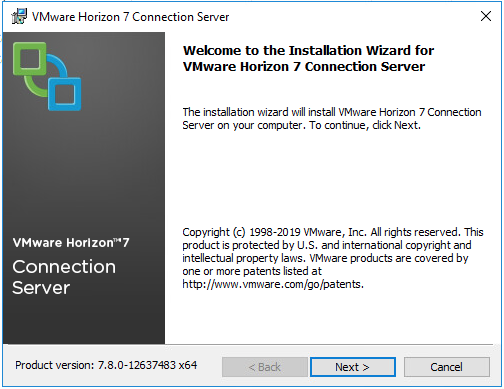 Accept the license agreement and select next.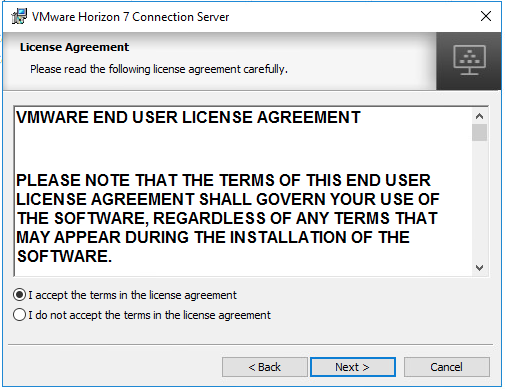 Select the location you wish to install the software, in this case we will leave it as the default.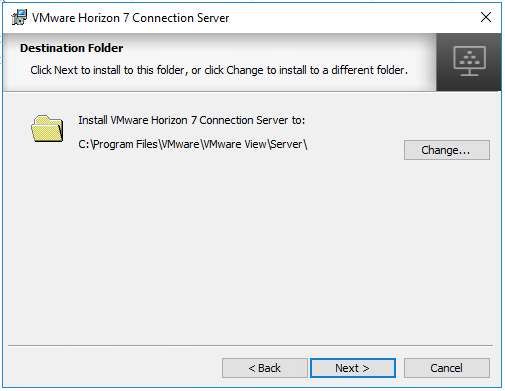 Here we get to chose the role for the Connection Server. As this is our first Connection Server we will leave it as Standard Server. We can create replicas of the Connection Server later using the same method but selecting Replica as the option instead.
Make sure you leave the Install HTML Access checkbox ticked if you want to allow user to connect to their desktops via a web browser.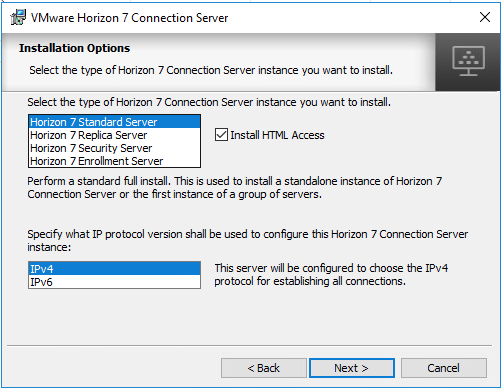 Here we set a Data Recovery password. Make sure you make a note of this password and store is somewhere secure.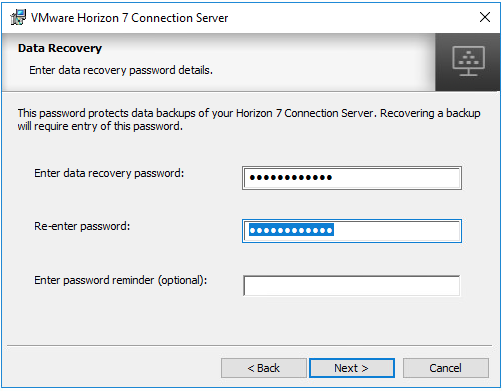 For this instance we will let the Horizon installer configure the windows firewall appropriately. If you have your own pre-defined rules that you wish to apply then select "do not configure Windows firewall".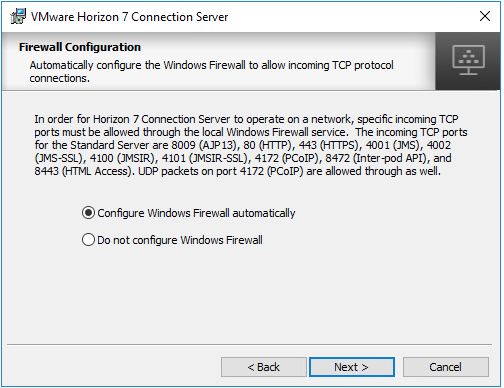 Here we need to specify a domain user or group to be the Horizon Administrator(s). Here I just used my own personal account as it is just myself who will have access. Its would be beneficial to use a group here if you have a team of Administrators.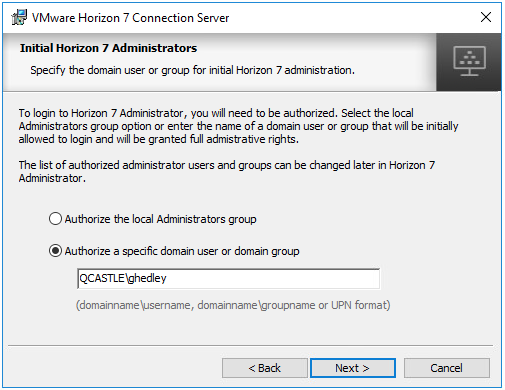 Here you have the option to participate in the VMware Customer Experience Improvement program. I chose not to as my environment is a lab but this is a personal choice.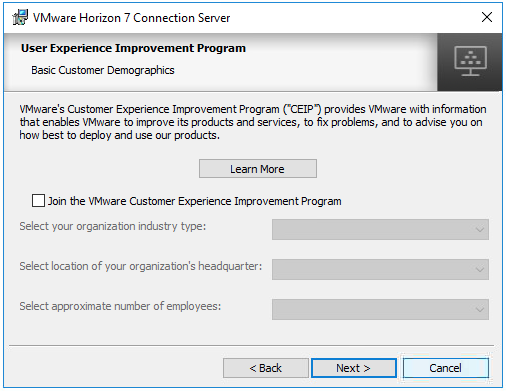 Finally we get a summary and your last chance to cancel out of the install. To go ahead hit the Install button.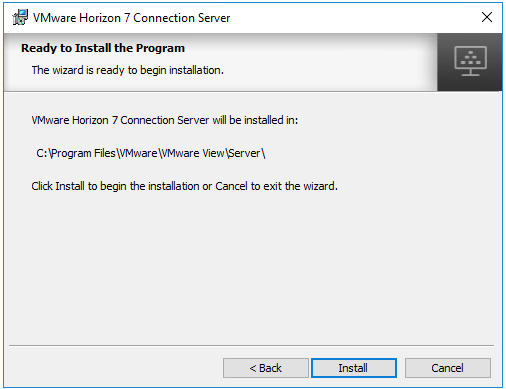 You will then be given the Install complete notification with the option to show the Horizon documentation. Hit Finish and you're ready to connect (to the front page at least).